Briardale Bed & Breakfast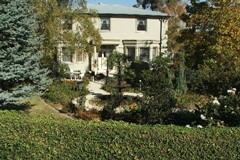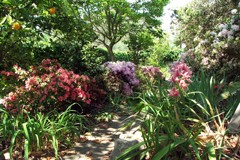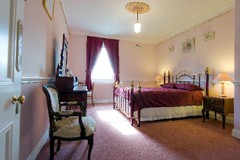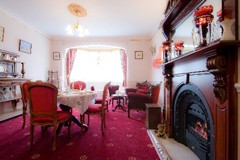 Announcements
Room Only for 1 or 2 guests -from $130
Our special Room Only rate available for guests who do not require a breakfast.
posted: 12:08pm 27 Aug 2015
Documents
Briardale B&B Brochure
One of Albury's Finest Homes
Briardale is Albury Wodonga's finest Bed and Breakfast located in a quiet area of Albury, NSW, Australia. Briardale is the ideal hub for exploring our historic city and surrounds. Briardale House provides fully hosted B&B accommodation for up to six guests in three Queen Suites and is ideally situated, being a short walk to major shopping centres, 2 hotels, numerous cafes and restaurants, North Albury Sports Club, Lavington Panthers Club and Albury Commercial Golf Resort.

Briardale is proud to have a FIVE DIAMOND RATING using the Australian Accommodation Diamond Rating System.
Albury, situated on the New South Wales side of the Murray River which is the border of Victoria and New South Wales, is blessed with a unique climate - we have four very distinct seasons, with summer being dry and hot, whilst being close to some of the best snow resorts in Australia, winter can be very chilly, with temperatures being below zero for some of the day with heavy frosts - a fine reason for staying indoors by the fire, or enjoying that brisk walk along the bicycle/walking track by the creek. Autumn is our favourite season, with cooler days and nights, adding delightful colour changes to the trees and shrubs. On the arrival of Spring our tranquil and secluded garden unfolds to a wonderful array of colour and fragrances. As our guest, you have your own entry and secure car parking - electronic controlled entry and exit ensures your privacy and security.
Breakfast is served in the beautifully furnished Dining Room which has lovely views to the garden through the bay window. It is furnished with antiques, quality tableware and is airconditioned. Enjoy a hearty, full cooked breakfast to start the day or if you prefer, a substantial continental offering. Briardale has three delightfully appointed bedrooms, all above stairs on the first floor. Each feature a private bathroom ( ensuite ), Queensize brass bed with deluxe mattress, electric blankets, comfy Doonas and fine quality manchester, furnished with beautiful antique dressing table, individual airconditioning units, LCD television, convenient USB ports and wardrobe. All suites are spacious and very quiet, having views over the old country style garden established by Mabel & Ned Griffiths ( the second owners of Briardale) in 1948. Each ensuite has a large shower, heated towel rail and ceiling heat lamps. Superior bathroom amenities are provided for your use and comfort. The Heathwood Room features a two-person corner spa for that well deserved relaxing evening.
How To Get Here..
Albury is well serviced by road, rail & air. Qantas, Regional Express & Virgin Blue all connect frequently at Albury Airport. Interstate bus lines link at the Railway Station. We are about 3 hours north of Melbourne and about 5 hours south of Sydney using Motorway M31. We are able to arrange a pick-up service to transfer you to Briardale if you wish. From Melbourne, (Victoria) take the 4th Freeway exit signed "Racecourse Road" Exit, turn left and continue West along Union Road for 2.5kms - you will see the Northside Hotel ahead on your right - continue on Union Road through this intersection for 1.0km, turn right into Diggers Rd, taking care to veer right at the median strip to stay on Diggers Road, continue on then turn left into Sunwood, right into Poplar Drive. Briardale is on the right, overlooking the park. If you miss this exit you can take the next, which is "Thurgoona Drive" exit. From Sydney, (NSW) take the 1st or 2nd Exit. We recommend the 1st exit. The 1st is "Davey Road" (sign posted "to Jindera"), this takes you directly to the "Old Hume Highway" (Wagga Road #31), continue to Union Road for 8.5kms - you will see the Northside Hotel on your right - turn right into Union Road at this intersection and continue along Union Rd for 1.0km, turn right into Diggers Rd, taking care to veer right at the median strip to stay on Diggers Road, continue on then turn left into Sunwood, right into Poplar Drive. Briardale is on the right, overlooking the park. The 2nd exit is "Thurgoona Drive", which takes you to Wagga Road, follow the above directions. Should you have any difficulty finding us, please give a quick phone call - 0260 255 131 or 04707 254 368. GDA Latitude -36.044549102 GDA Longitude 146.923121809 (Based on GDA94)
Briardale Bed & Breakfast
Phone:
(02) 6025 5131 or 0407 254 368
Address:
396 Poplar Drive
Albury NSW 2641