What's On
Expired Event - Stop the Torture - Peaceful Awareness Event - 3 Jun 2017
This is a past event:
Search for New Events »
Stop the Torture - Peaceful Awareness Event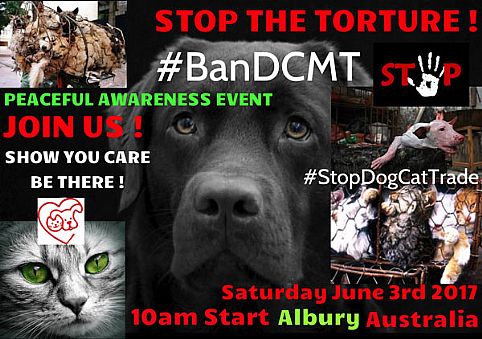 Details:
The time has come!

An estimated 30 million dogs and cats are abused, tortured and barbarically slaughtered at the hands of The Vile Dog & Cat Meat Trade. Time to stop boiling alive, buring alive, skinning alive, chopping off limbs often through intentional, repeat torture sessions - Just to make the meat taste better! (Learn more about The Vile trade - click on the Visit Website link below).

Please join us at 10am at QE2 Square on June 3rd 2017.

This event is taking part in the global Stop The Dog & Cat Meat Trade Worldwide event on the 3rd June 2017 and we hope to have a mighty army in Albury as well as all the other locations that will be gathering together for our best friends around the world.

It is also part of our ongoing worldwide campaign to create more & more worldwide awareness to the evil and barbaric dog and cat meat trade worldwide.

Please come if you can and if no, share far and wide so many more will attend!

This event is in the early stages of it's planning. We will keep this event updated with any location details, times etc....

We hope to/will have the support of local dog & cat charities, media & some celebrities and a wonderful guest speaker !!

To keep up to date, please check event details on our Facebook event - link below.

#BanDCMT #StopDogCatTrade
Location:
QE2 Square
Dean Street
Albury
Share Event
Share
Stop the Torture - Peaceful Awareness Event

with friends.
What's New
Ale House & Bistro: steeped in British memorabilia our bistro also serves some extensive and legendary food!
more »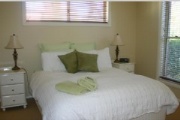 Villa on Nathan is a fresh and contemporary home away from home, suitable for either business or pleasure.
more »
What's On Menu: