What's On
Albury Wodonga offers many activities and events from major festivals & entertainment through to markets and fetes. If you have an event coming up in the Albury Wodonga region you can promote it FREE on AlburyWodongaAustralia.com's What's On Events Calendar. Please read our full disclaimer for more details.
February 2018

Fri 23 Feb 2018
Commercial Club, 618 Dean St, Albury
Enjoy a 3 course dinner and show along with a fun packed audience interactive night. $50.00 per Member | $60 per non-Member (PRICE INCLUDES DINNER AND...

Fri 23 Feb 2018
Commercial Club Albury
WHAT BUSINESS CAN LEARN FROM ELITE SPORT Business often turns to football when seeking to understand the key concepts of team, particularly, the role of leadership...

Daily (Sat 24 Feb - Sun 25 Feb 2018)
Sarvass Park, North Albury
The Border Ovarian Cancer Awaress Group Annual Skydive Event - Toss Your Boss, Principal, Teacher, Friend or Family Member for a great cause at Sarvass Park...
Daily (Sat 24 Feb - Sun 25 Feb 2018)
Sarvaas Park 944 Curlew Crescent North Albury, NSW 2640
TIck a skydive off your bucket list whilst supporting Border Ovarian Cancer Awareness Group (BOCAG). Or how about fundraising to toss your friend, family member, boss,...
Sat 24 Feb 2018
Wodonga Racecourse
The Johnsons MME Lake Hume Cycle Challenge, held every February, is one of the best weekends of cycling in the breathtakingly beautiful North East Victoria region....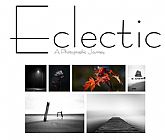 Daily (Wed 28 Feb - Tue 27 Mar 2018)
The Secret Cup 86 High St, Wodonga
A series of photographs depicting my journey as a photographer over the past 7 years, and culminating in my first solo exhibition. From seascape, landscapes, waterfalls...
What's On Menu: