What's On
Albury Wodonga offers many activities and events from major festivals & entertainment through to markets and fetes. If you have an event coming up in the Albury Wodonga region you can promote it FREE on AlburyWodongaAustralia.com's What's On Events Calendar. Please read our full disclaimer for more details.
June 2017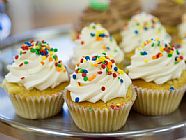 Daily (Mon 19 Jun - Mon 21 Aug 2017)
Australia Wide
Cupcake Day is back! And it's guaranteed to be all about baking, eating and fundraising for animals in need! This special day is an opportunity...
Every Week on Sunday until Sun 30 Jul 2017
Sun 25 Jun, Sun 02 Jul
Wilson St Carpark, Albury
Every Sunday. Almost anything can be purchased at the market from worm farms to woollen socks, from flowers to fishing tackle, from pottery to fresh produce....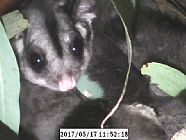 Mon 26 Jun 2017
Clyde Cameron Reserve Wodonga
Learn about Squirrel Gliders – a threatened species in this area – why they need support and how to get involved. This will be a hands-on...

Daily (Fri 30 Jun - Sat 01 Jul 2017)
234 Olive Street, South Albury
30 June 7:30pm 1st July 11 Information Synopsis Ladies Night - a play by the New Zealand writers Stephen Sinclair and Anthony McCarten 'Find out...
What's On Menu: