What's On
Albury Wodonga offers many activities and events from major festivals & entertainment through to markets and fetes. If you have an event coming up in the Albury Wodonga region you can promote it FREE on AlburyWodongaAustralia.com's What's On Events Calendar. Please read our full disclaimer for more details.
March 2018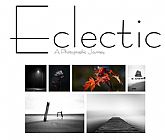 Daily (Wed 28 Feb - Tue 27 Mar 2018)
The Secret Cup 86 High St, Wodonga
A series of photographs depicting my journey as a photographer over the past 7 years, and culminating in my first solo exhibition. From seascape, landscapes, waterfalls...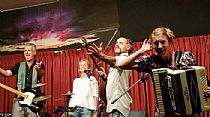 Sun 25 Mar 2018
The Witches Garden, 608 Dartmouth Road, Mitta Mitta, 3701
Bring along a chair, a picnic and drinks and sit back in our amazing gardens and enjoy the toe tapping, getup and dance sing along sound...

Every Week on Sunday, Wednesday until Wed 28 Mar 2018
Sun 25 Mar, Wed 28 Mar 2018
Commercial Club Albury
Every Wednesday and Sunday March 2018 • March 11th • March 14th • March 18th • March 21st • March 25th • March 28th Tickets on sale from 5:00pm in the Zodiac...
Daily (Fri 30 Mar - Sun 01 Apr 2018)
Corner Union Road and Corella Street, North Albury
Good Friday Service at 9am Easter Sunday Service at 10am

Daily (Sat 31 Mar - Sun 01 Apr 2018)
Beechworth Senior Citizens Hall 1 Harper Avenue, Beechworth, Victoria
See the awesome LEGO Creations built by local LEGO Enthusiasts, like Star Wars, Technic, Classic Space Monorail, Modular Buildings. Featuring the Beechworth Bakery, Star Wars Battle...
What's On Menu: